There are several options at the Account Level which should be configured prior to launch. We ask you to consider and decide on these options, though they can be updated at any time. Currently, these settings can only be accessed by Emtrain Support, so any changes must be submitted to them at this time. Here are the various Account Configuration Options:
Company Logo
Your Company logo may be included in the Learning Environment. Please follow the instructions for preparing and uploading your logo.
Account Setting Options
SCORM Integration Type
At an account level, a SCORM version type must be selected. Emtrain offers SCORM 1.2, SCORM 2004 3rd Edition, and SCORM 2004 4th Edition.
Ask a Topic Expert Tool
The Ask a Topic Expert tool is available for Users to ask questions specific to the content in the training. They can input a question and will receive an answer from an Emtrain Expert.
Users will be asked to review information about the Ask a Topic Expert Tool as well as verify their email before sending their question.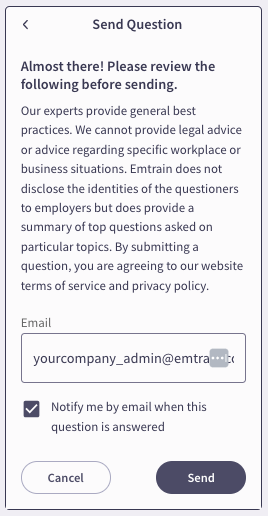 The Ask Expert tool can be deactivated at an account level. If this is deactivated, the training may not meet all State and Federal requirements.
My Org Data
The dialog questions presented in the training display results for the individual's response as well as all those on the account (My Org) who have already provided answers to the questions. This is contrasted with Global Data, which includes all learners across all organizations who have already provided answers to the questions.
Responses can be viewed in more detail, and can be shown in graph or table form.
.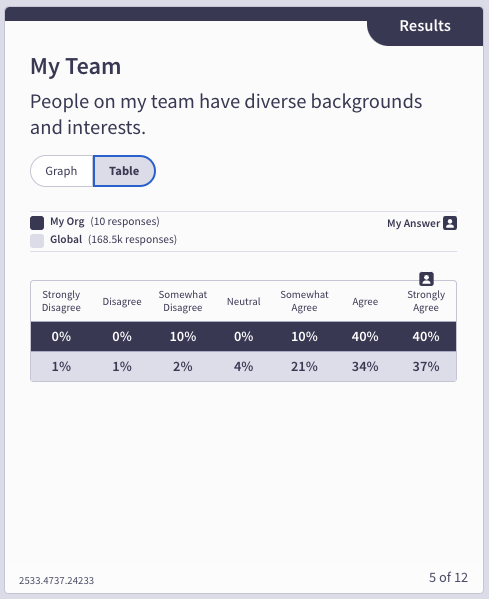 The My Org Data can be disabled at an account level so that the only data showing on dialog response cards will be the individuals responses contrasted with the Global Data.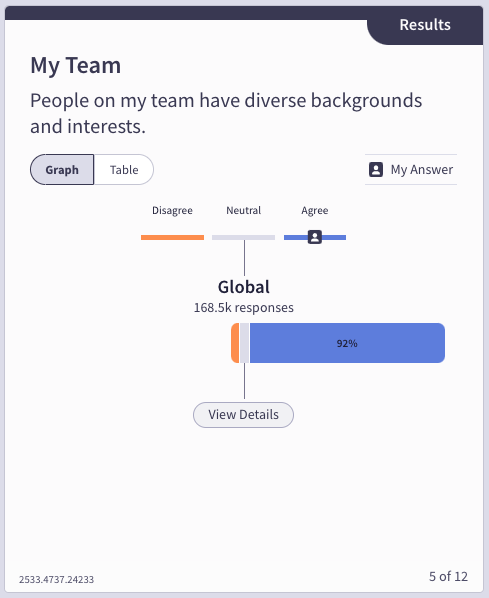 Machine Translations
Machine translations are available to be enabled for any client. Once enabled, you may select specific languages which should be available for Users to choose from: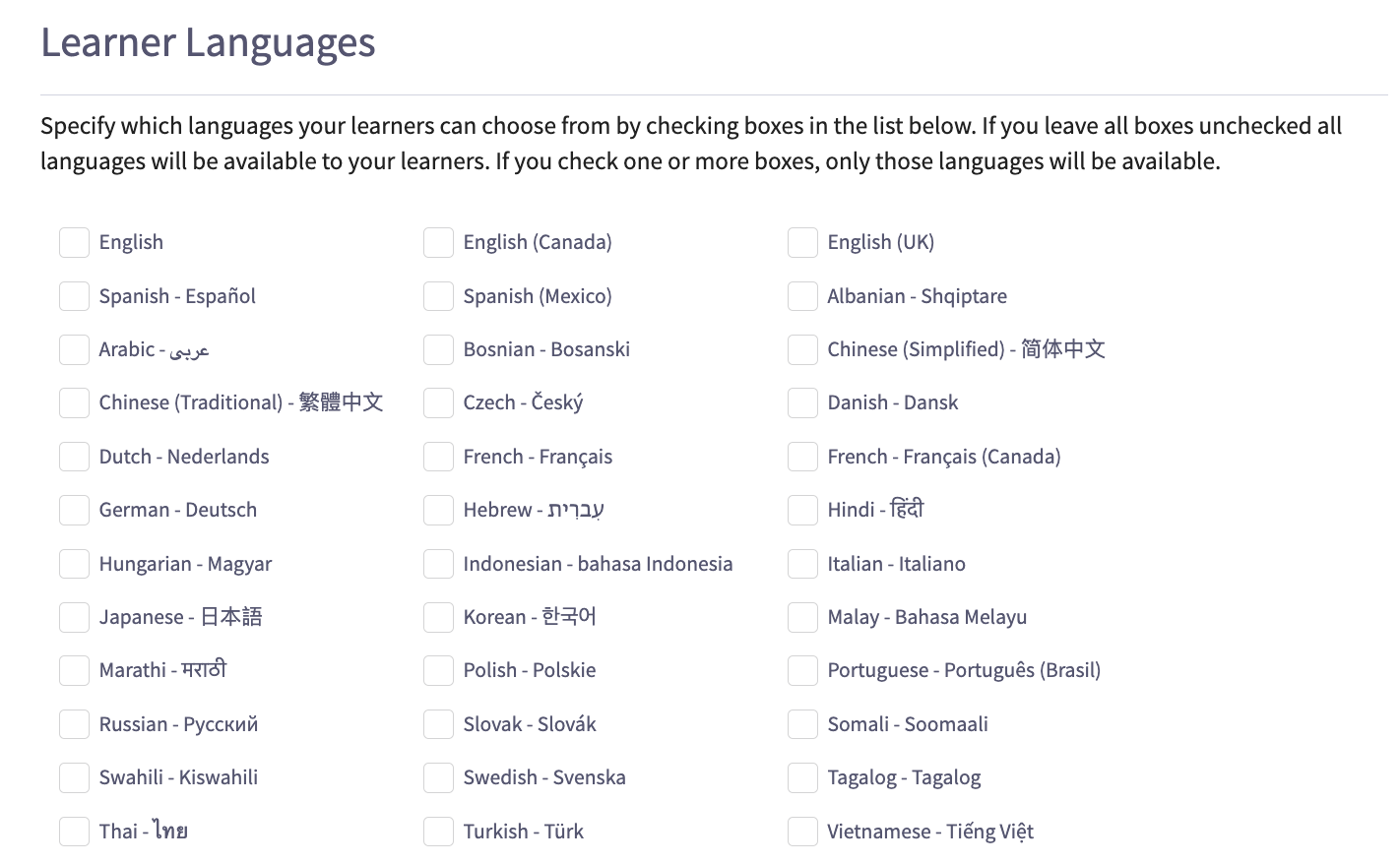 Updating Account Settings Post Implementation
These settings are optional and currently only accessible by Emtrain Support. If you should need to update Account Settings, please send the request to support@emtrain.com with details of your requested configuration.
Now that the Account Configuration is complete, you may proceed to the Content Selection step.