Configure Group Rules
Navigate to Groups in the Manage Tools.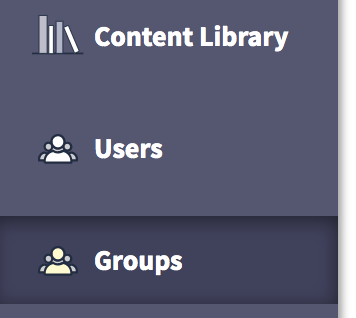 Click the Add Dynamic Group button.

Enter a Name for the Group, this can be edited later if needed. Then click the Save button.

Click the Add Rules button and create a rule using the Field, Operator and Value options.
Select a

Field

to base the rule off. Fields come from the standard and custom data and date fields you are currently using.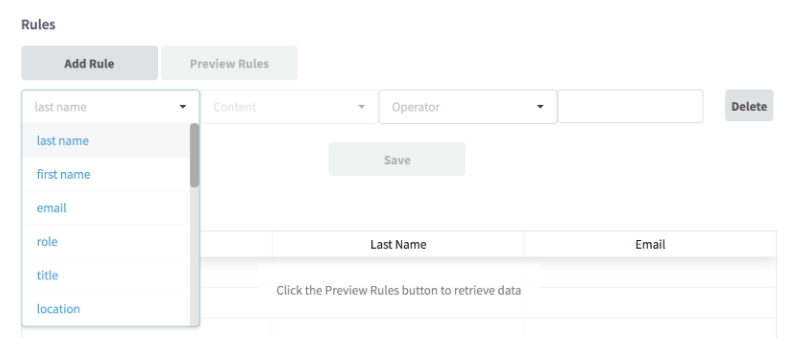 Select a

Field-Value

if you choose to use a rule based on Last Assignment Date or Last Completion Date. Drop down to select the Last Assignment Date for a Campaign or Last Completion Date for a Campaign or a particular Content Title.

Please note:

Last Completed Date may only be used for content completed in 2020 or later.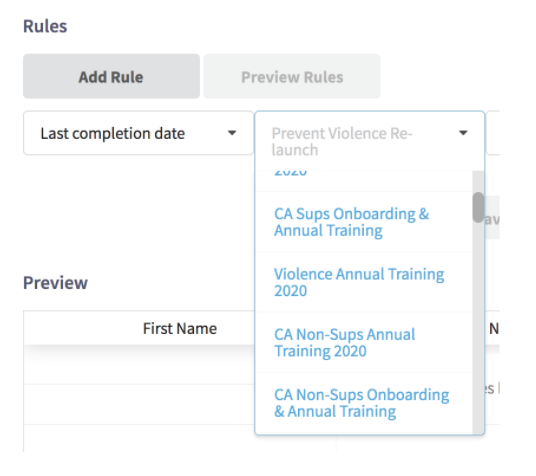 Choose an

Operator

. Options currently include

is / is not

for data fields and

is / is before / is after

for date fields.

Enter a

Value.

Follow each value by a comma or enter to create a "tag".

Dynamic Rules Notes:

Multiple tags may be populated for one field, which joins them together by "OR." The rules are joined together by "AND."

When using

Hire Month

in a dynamic rule, you must use the full text of the month (January, February, March, etc). This is case insensitive (January, FEBRUARY, MaRcH are all valid).

Use the full numerical format (2018, 2019, 2020, etc) when creating a rule using

Hire Year

.
Click the Save button. Then, click the Preview Rules button to view a sample of Group members.