Machine Translation must be enabled at the Account level for the Learner Language Selector to be available for Account Admins. When Machine Translations are enabled, an Account admin has the option to select the languages that should appear in the language drop-down for Users.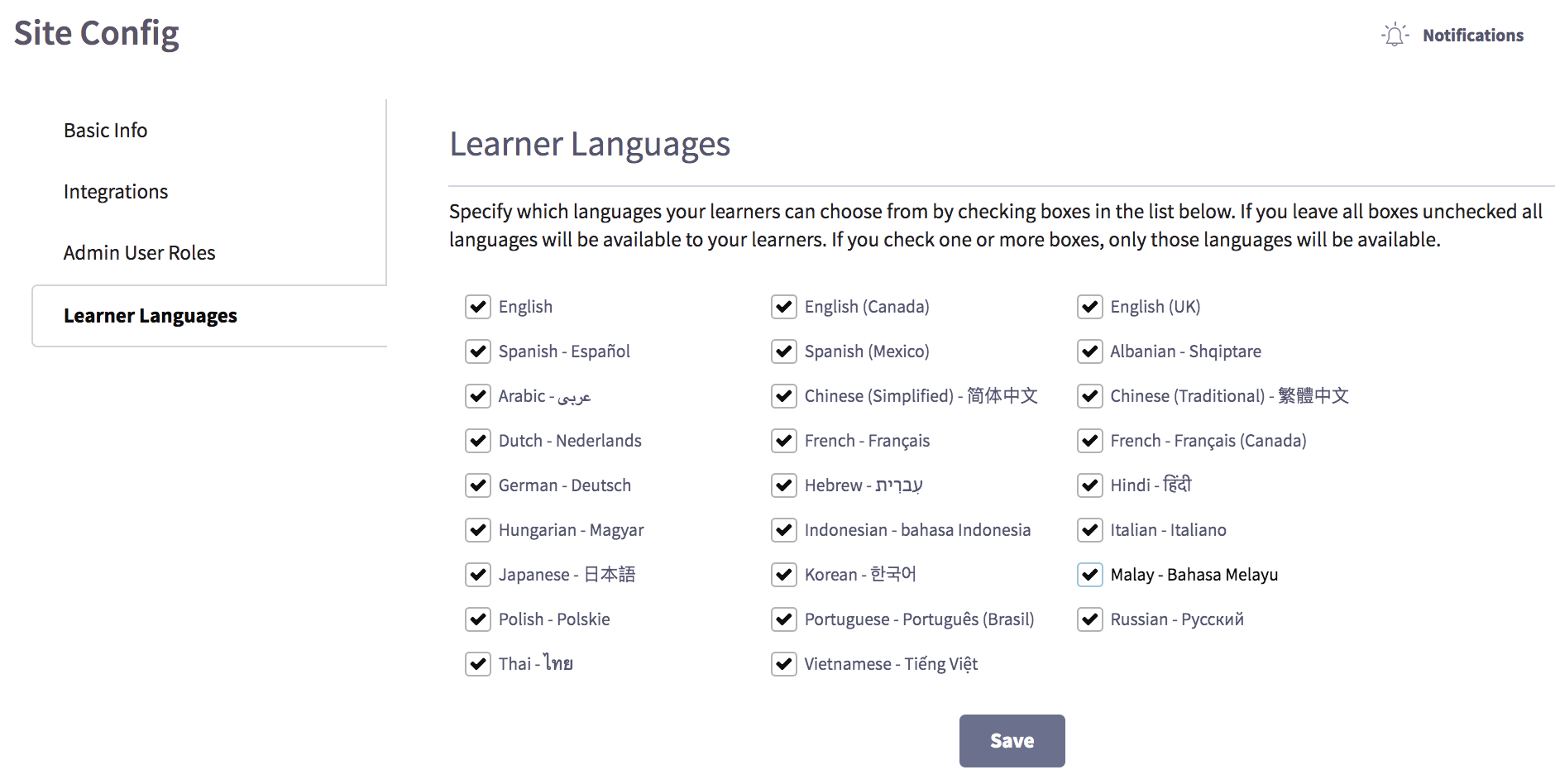 To select languages, navigate to the Learner Language tab in the Site Config option of the Manage Tools. Here, languages can be selected to appear in the Language Options under the User Menu. If a language is not checked in the Language Selection area, it will not appear in the User Menu Language Options.
After selecting the languages you wish to appear to Users, click Save. Languages selected will appear for all Users on the account and be available in all content.
Before these languages are pre-selected and saved, all languages will be enabled as they are added to the system. Once the languages are selected for the first time, any future languages will not be selected by default.