Administrators can view a learner's activity by doing the following:
Run the Report
1. Select Users on the Manage sidebar.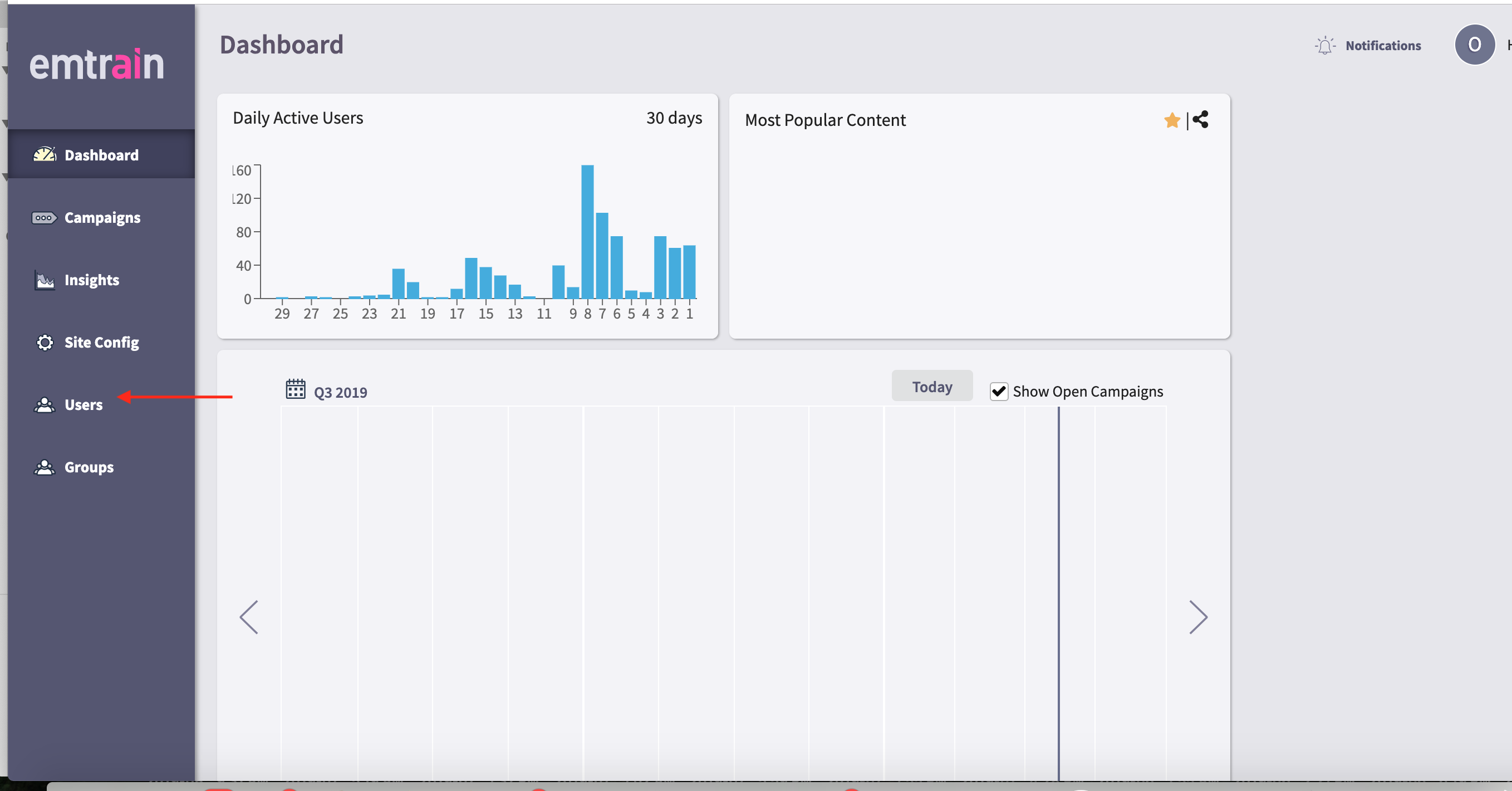 2. From the Users list, select the link option to the right under the Activity Report column.

3. All activity a User does on the platform will be displayed on the User Activity Report. This may include: Signing On, Viewed lesson card, Responded to lesson card, Continued To Do item and Completed To Do item. All lesson cards include the card number in parenthesis just before the card title. Time spent on individual cards is noted in seconds.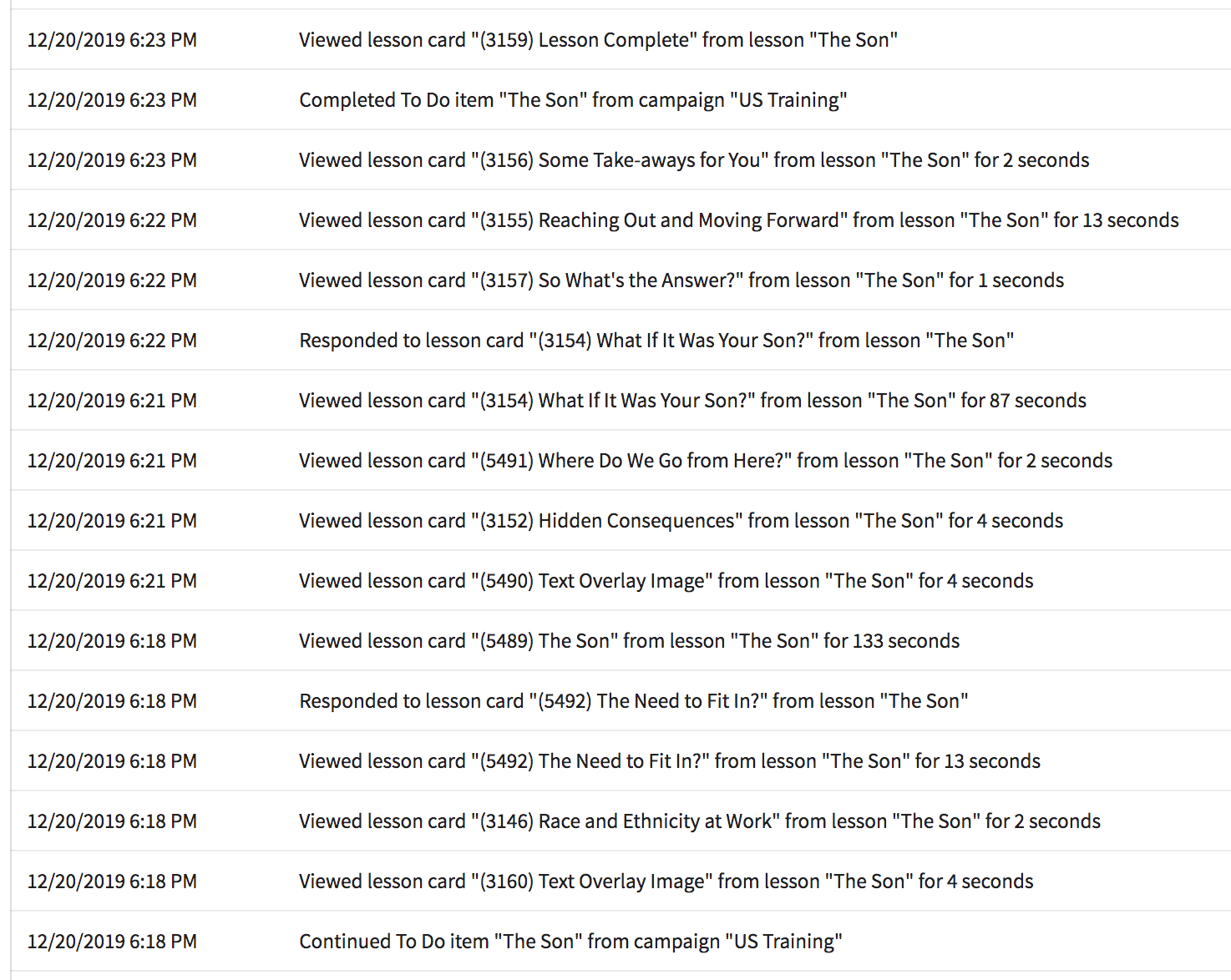 Note: When using the SCORM version of a course, the activity collected is limited and will not contain all the detailed information.
FAQs
Can I download this report? This report cannot be downloaded but is always available by selecting the "View Activity" button.
How can I tell the lessons apart from each other? Lesson card titles will display in "Quotations" followed by the "Lesson Title" in each line item.