The Completion Report gives you a glimpse of learners progress through training assignments.
SKIP AHEAD TO:
Run the Report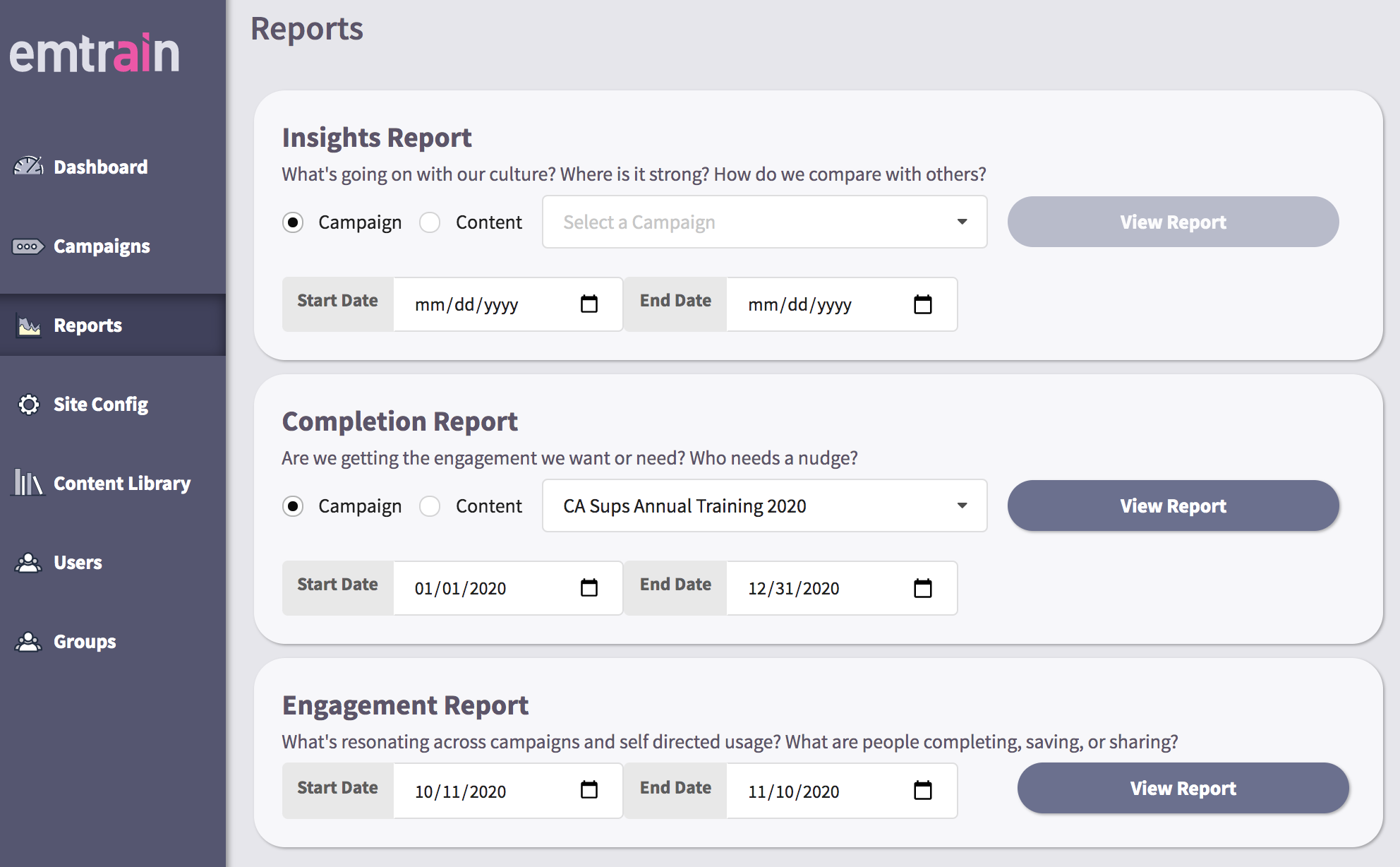 Select Report on the Manage sidebar.
Locate the Completion Report.
Choose the Campaign or Content option.
Select the item you would like to report on in the dropdown box.
Determine a Start Date and End Date for reporting, or leave blank for "all-time" reporting.
Click the View Report button.
Adjust Report Settings
Fields
Add data fields by selecting them from the drop down. Remove fields by clicking the "X" to the right of the field name.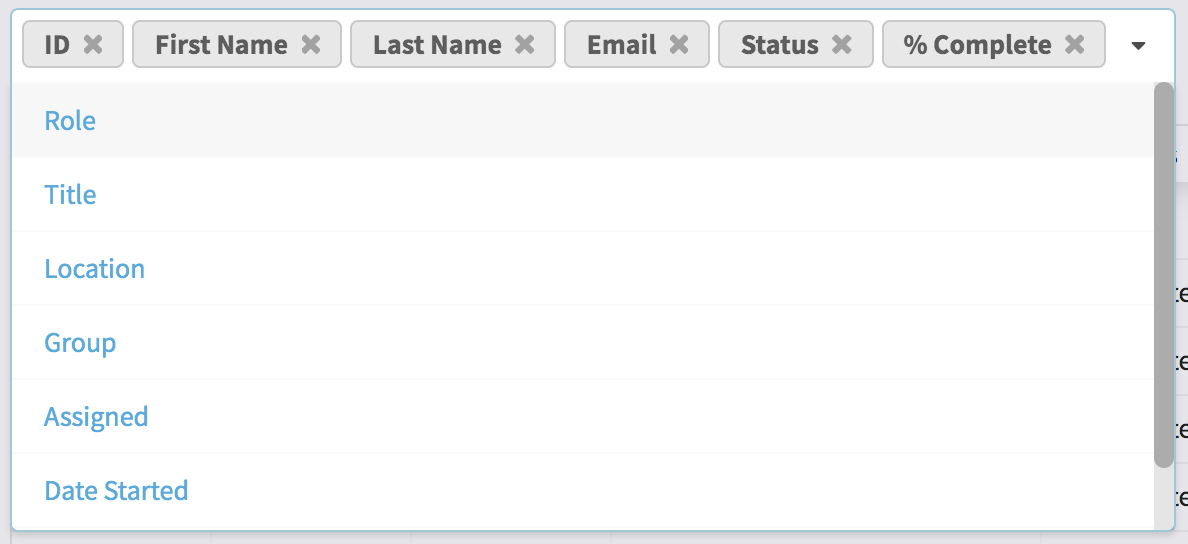 Pagination

Adjust the amount of records viewed on each page by changing the number of rows viewed on each page. Advance to other pages in the report by typing in the page number you wish to jump to in the Page # of Total Pages field.
Historical Report
At the end of a training cycle, it is important to produce a complete report for record-keeping purposes. Navigate to the Reports area of the Manage Tools and locate the Completion Report. Decide if a Campaign Completion Report or a Content Completion Report is preferred, and select the Campaign or Content you wish to report on. At this time, each campaign and/or each piece of content must be reported individually.
Set the date range appropriate for reporting. For example, CA Employers reporting on the 2019-2020 training cycle would select the date range to be 1/1/2019-12/31/2020.

Include the following fields in a Completion Report:
First Name, Last Name, Email
Status: Shows the overall completion status of the training assignment
Content Completion: Shows the percentage complete of the content
Minutes Spent: Active participation time in training
Date Assigned: Date User received the training assignment
Date Started: Date User first accessed the training assignment
Date Completed: Date User completed the training assignment
Due Date: Date User should have completed the training assignment

Download Report
Use the Download CSV of all Records button to save a copy of the report to your local device. Please note, only fields viewed in the online report will be downloaded. Filtering or pagination does not affect the downloaded report.
Please note: After downloading, it may be helpful to notate the exact training assigned to Users in the campaign when using the Campaign Completion Report.