SKIP AHEAD TO:
---
Common Connectivity Errors
Network Error This indicates Emtrain AI does not have access to Port 3030. Please send our Allowlist Information to your IT department so they can make the appropriate updates.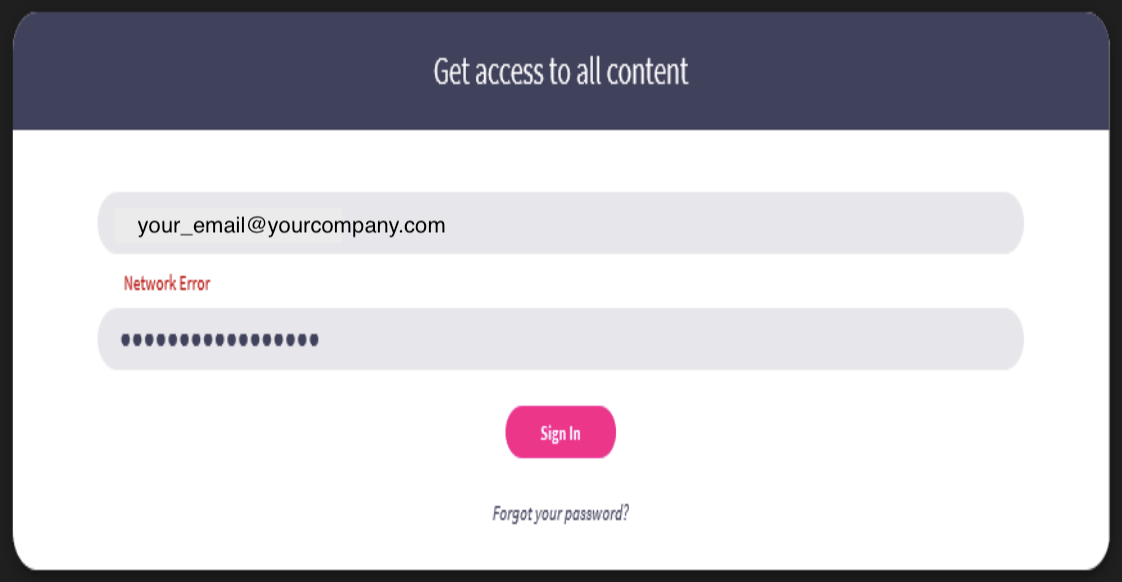 Please Note: If you see a unique error phrase, be sure to note it down so that you can send it to our Support Team if the troubleshooting tips below do not resolve your issue.
Try these troubleshooting tips to see if they will resolve your issue:
Disable any browser extensions you have turned on
Update your browser to the latest version
Clear your browser's history/cache/cookies
Test for the issue in another one of our supported browsers below to see if the issue is isolated to only one browser or across multiple browsers
If you are still experiencing issues after trying the steps above, contact our Support Team. Be sure to indicate exactly which steps you've already tried so that we can better assist you.
Disable browser extensions
To disable browser extensions:
If you're using Chrome, try using an Incognito window (which does not employ your installed extensions) to use Emtrain AI.
Update browsers
Emtrain AI only supports the most up-to-date, official browser version. You may run into issues with Emtrain AI if you are running an outdated version of a browser. Ensure you have the best possible experience with Emtrain AI by updating your browser to the latest version.
To update your browser:
Clear browser history & cache
To clear your history:
Please note: Uncheck the Passwords box when clearing your history if you want to retain any passwords you have saved in your browser.
Compatible browsers
Emtrain AI works with the latest versions of:
Incompatible browsers
Emtrain AI does not work with:
Internet Explorer 10 or below
Opera
Developer or Beta versions of supported browsers
Emtrain AI is a modern platform that uses some of the newest capabilities of HTML5, CSS3, and JavaScript. Different browsers still interpret these in different ways. These differences could potentially cause severe bugs - like data not saving, or data becoming corrupted and overwriting good data.