Content Summary
Harassment situations result when a workplace has higher levels of bias, friction due to different cultures, unskilled use of management power, and organizational systems that do not ensure equity. This course not only teaches the relevant laws and policies, but also the tools to develop respect skills to support great relationships with co-workers – and create high-performing teams.

📎 Download Canada Preventing Workplace Harassment Program Summary
Course Versions
Preventing Workplace Harassment Canada (PWH12 CAN) (60 Minutes)
Non-Timed Course
A course timer is not included in the course. You may deploy a course with a timer using our Course Timer feature.
Languages
The course is available in Canadian English and 50 languages that have been translated through machine translations if you are hosted on our Emtrain AI platform. If you are a SCORM client, please review this article for more information.
Required Course Elements
Written Policies
A PDF of, or link to, your written workplace harassment and violence prevention policy will be included in the Preventing Workplace Harassment Canada Course. Emtrain provides a help desk tutorial showing account admins how to complete this task for hosted AI and SCORM. Find a Sample Workplace Harassment Policy on our website, if needed.
As part of the course, learners must both read and acknowledge receipt of these policies using the Policy Acknowledgement cards.
Default Policy Acknowledgement cards found in the Preventing Workplace Harassment Canada program include:
Harassment and Violence Policy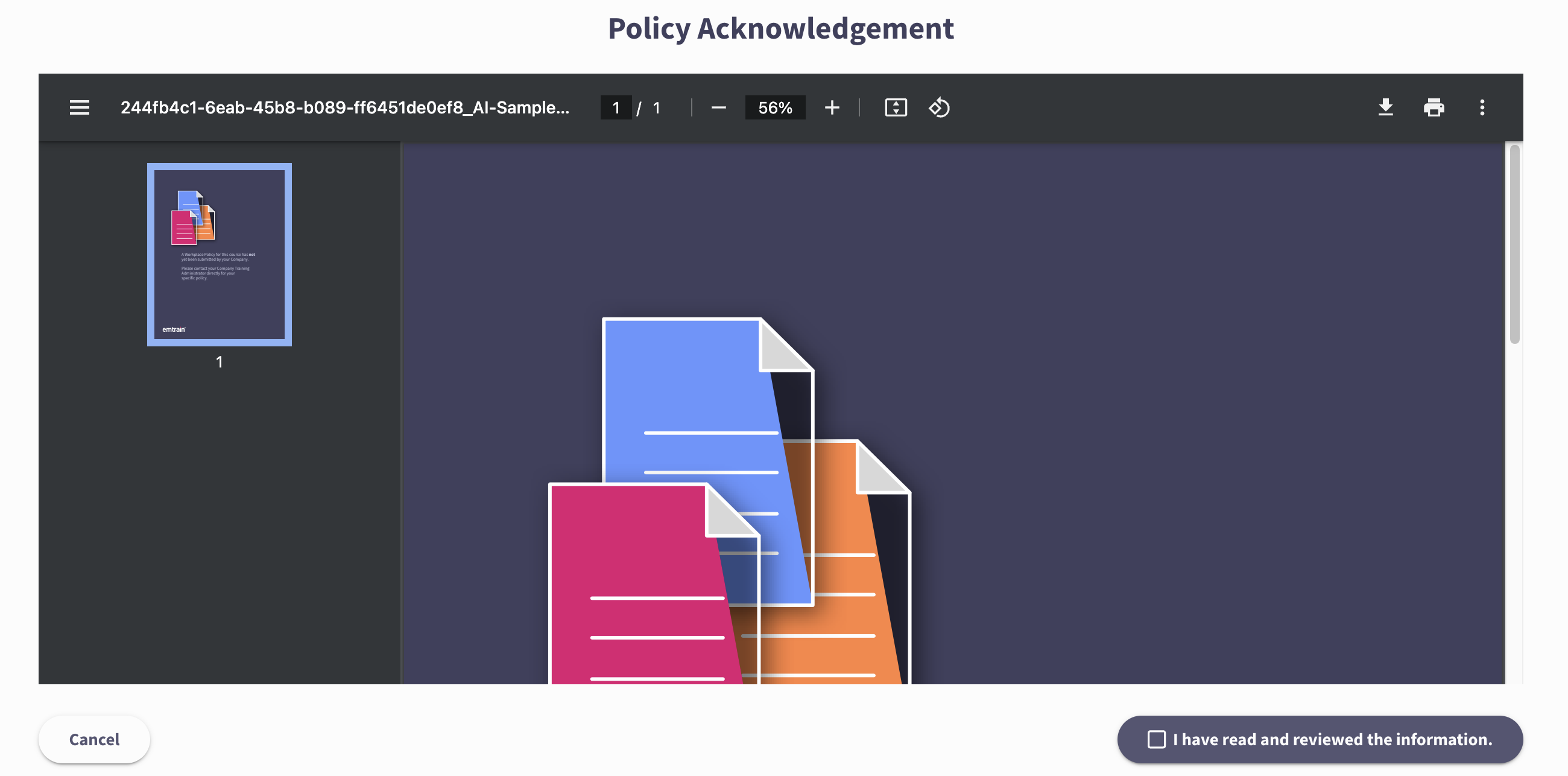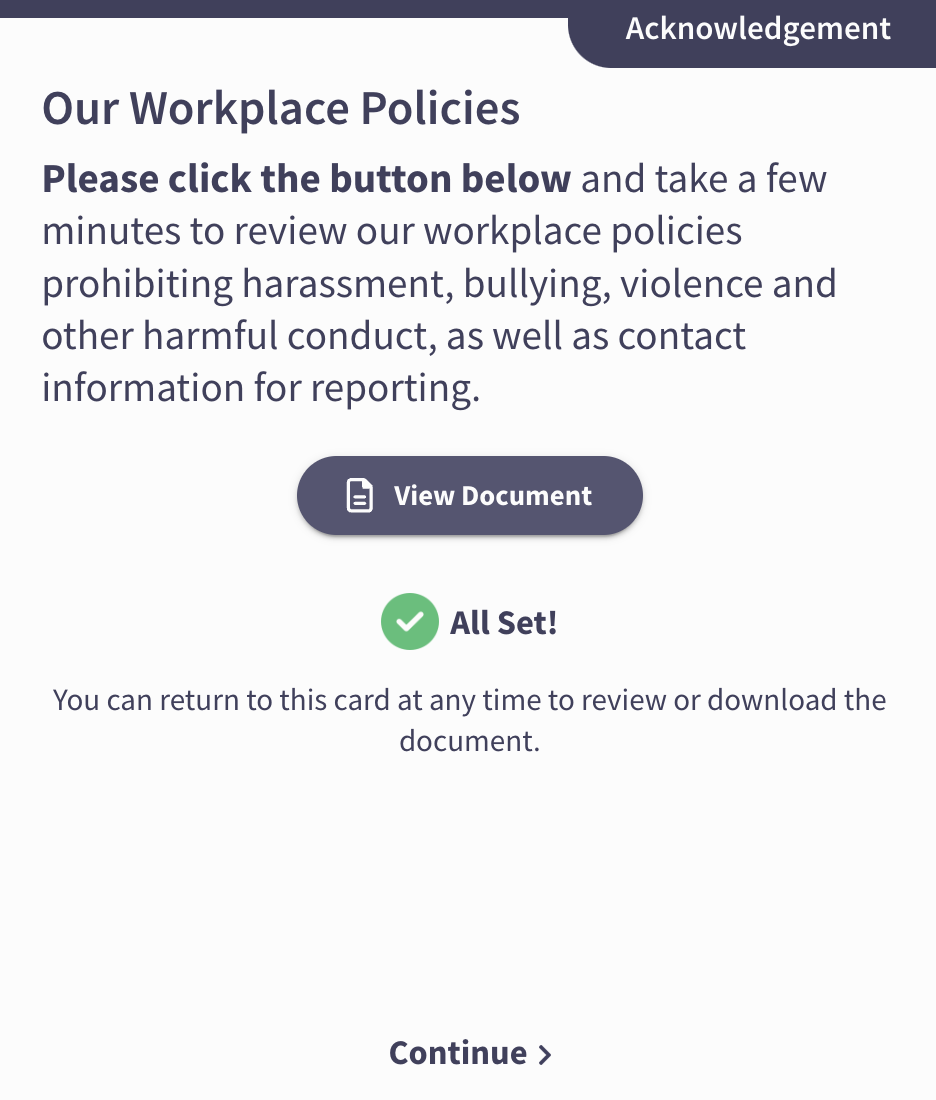 Common Questions and FAQs
Q: Does this course cover the Accessibility for Ontarians with Disabilities Act (AODA)?
This course does not include AODA, but can be assigned alongside our Accessibility for Ontarians with Disabilities (AODA) microlesson. For more information on this lesson, please see our list of Available Microlessons.