Content Summary
Harassment situations result when a workplace has higher levels of bias, friction due to different cultures, unskilled use of management power, and organizational systems that do not ensure equity. This course not only teaches the relevant laws and policies, but also the tools to develop respect skills to support great relationships with co-workers – and create high-performing teams.

📎 Download Preventing Workplace Harassment 12 Program Summary (US)
SKIP AHEAD TO:
Program Versions
Annual Training
Preventing Workplace Harassment 12 — US30A
Preventing Workplace Harassment 12 — US60A
Preventing Workplace Harassment 12 — US30B
Preventing Workplace Harassment 12 — US60B
Biennial Training
Preventing Workplace Harassment 12 — US60AB
Preventing Workplace Harassment 12 — US120AB
Please refer to our Harassment Training Guide for more information on how to assign this training.
A course timer (T) is included in the course to meet all compliance mandates and prove employer participation. There is also an option to deploy a course without a timer (U) to train employees that are not under a timing mandate requirement.


*Disclaimer - Actual course time may vary depending on learners reading/comprehension speed. The times listed are approximated and reflect the minimum amount of time that must be spent in each course, as tracked by our course timers.
Languages
The program is available in English and 50 languages that have been translated through machine translations if you are hosted on our Emtrain AI platform. If you are a SCORM client, please review this article for more information.
Required Program Elements
A PDF of, or link to, your written harassment prevention policy is available for clients to upload and configure their policy. Emtrain provides a help desk tutorial showing program managers how to complete this task for hosted AI and SCORM admins. Find a Sample Workplace Harassment Policy on our website, if needed.
As part of the program, learners must both read and acknowledge receipt of your workplace harassment policy using the Policy Acknowledgement cards.
Default Policy Acknowledgement cards found in the Preventing Workplace Harassment program include: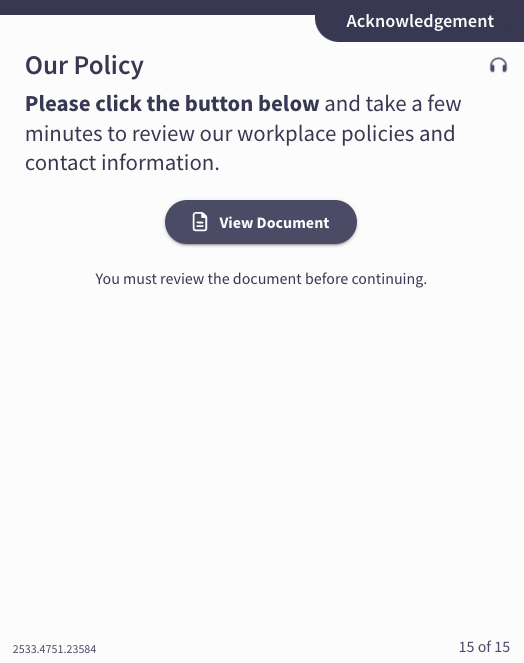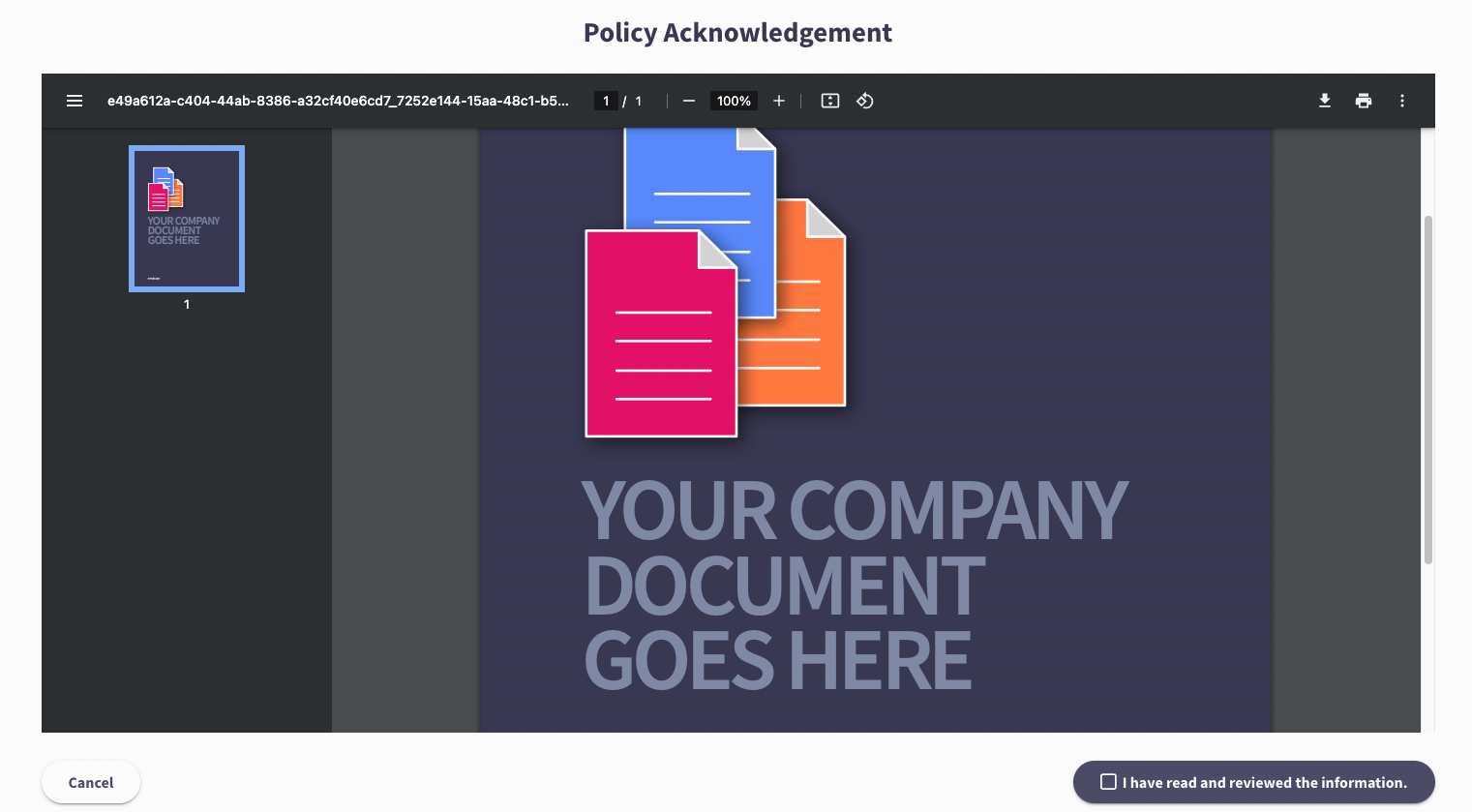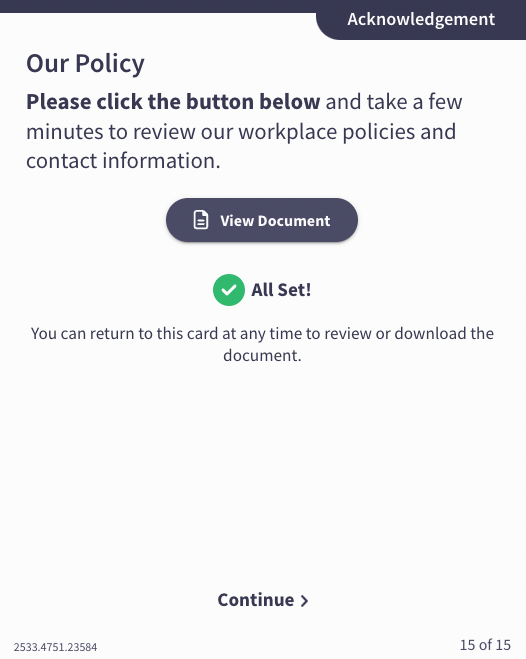 Common Questions and FAQs
Q: Is this program compliant with the new FEHC amendment?
Yes, please refer to the FEHC amendment to the harassment training regulations for more information.
Q: What do we do with "old" campaigns?
Outdated campaigns should be withdrawn and new campaigns should be configured. If you have started a new training cycle as of 1/1/2023, we highly recommend refreshing groups and campaigns for 2023.